Jobs
05-Jul-2017 to 03-Sep-2017 (PST)

Tempe, AZ, USA

Full Time
---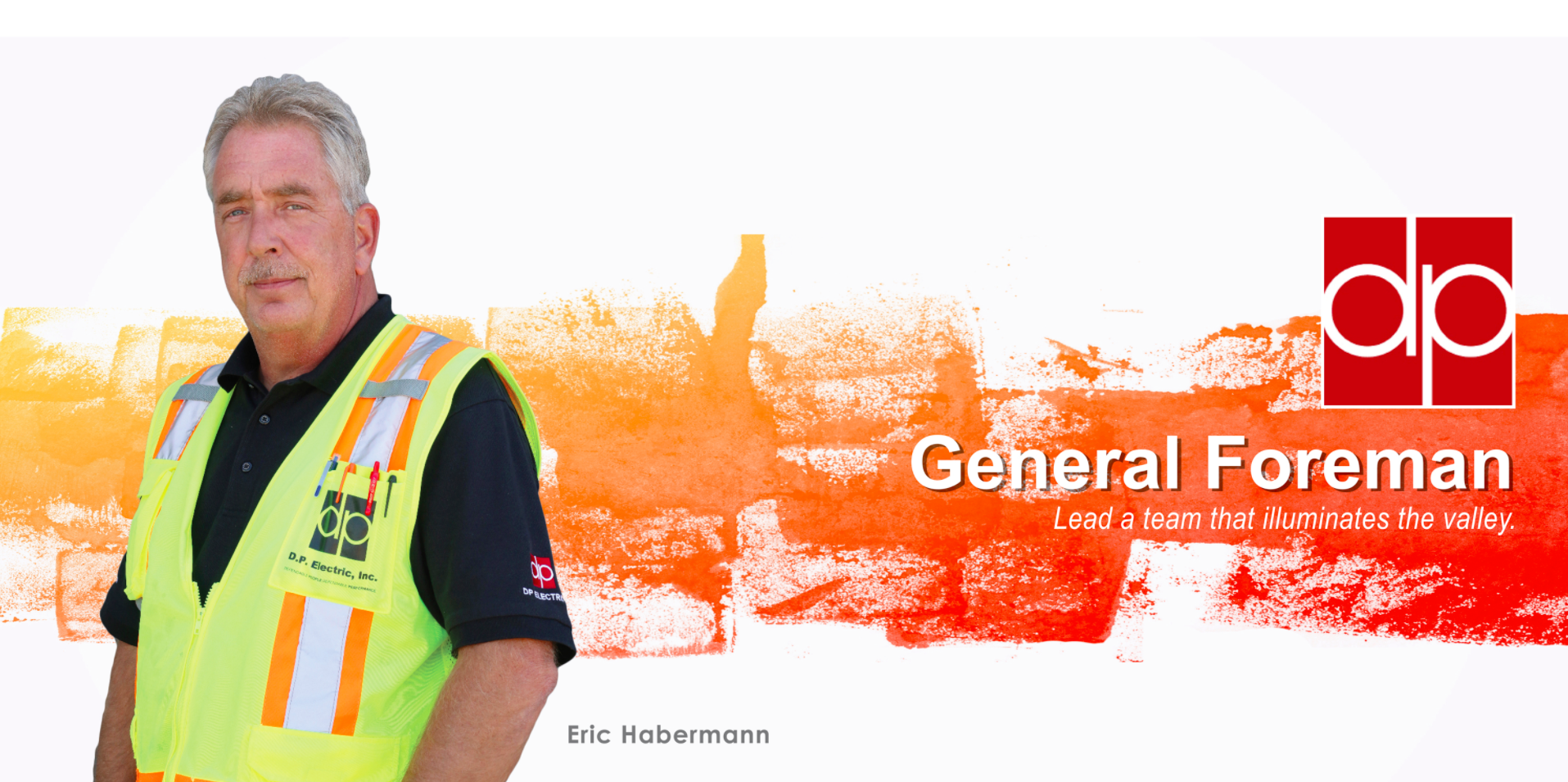 Benefits: We offer full medical, dental and vision benfits as well as paid vacation, holidays and 401k with company match!
DP Electric, Inc. | An AZ Central 2016 Top Company to work for!
Overview:
D.P. Electric was founded on the principle of DEPENDABLE PEOPLE DEPENDABLE PERFORMANCE. As a result, we have established a successful resume of diverse projects and have built solid client relationships centered on trust. We also recognize the value of diversity and how integral it has been to our growth and success. We are looking for a career-driven individual with strong leadership skills, business acumen and a high-level understanding of the construction process
Job Description:
A Project Foreman is able to work through their people to complete projects on time, on budget while maintaining company safety standards. This individual has mastered Journeyman level work and is able to communicate their vision to the team. The ideal candidate leads proactively, has a strong understanding of all planning materials and adheres to all NEC, state and local codes.
Responsibilities
Motivating team through action and leading by example
Consistently works to reduce labor cost through team development
Always adheres to company and job safety standards per OSHA and is a safety advocate on the job site
Understands all labels, job site maps/directions, instruction manuals, and written instructions
Able to plan, man load and forecast with a focus on managing materials
Understands cut-sheets and do lay-out
Qualifications
15+ years experience in the electrical trade
Proficient with Microsoft Office Suite
Detail-oriented with strong communication skills
Able to keep an open channel of communications between GC and PM
Comprehend and coordinate A-Sheets, reflective ceiling plans, and all details for proper layout
Understands blue prints, legend symbols and determine scale of plan for branch circuit, one line diagrams, and riser diagrams
Sizable knowledge of installations and troubleshooting of 5KV and 15KV systems
Able to use test equipment to rest, trouble shoot, and repair systems to ensure working conditions before turning such systems over to the customer
Knowledge and ability to work with live/energized parts and possess the technical knowledge to do this per NFPA70E
Medium Voltage experience a plus!
Benefits
Company Vechicle
Gas card
Best pay in the valley!
$25,000 life insurance policy at no cost to employees
Company expense credit account
Medical, dental, and vision insurance after 60-days
401K with match
This is a safety sensitive position. Hiring is contingent upon successful completion of drug screen. DP Electric Inc. is a drug free workplace. EOE