Jobs
11-Jun-2021 to 10-Aug-2021 (MST)

Phoenix, AZ, USA

Full Time
---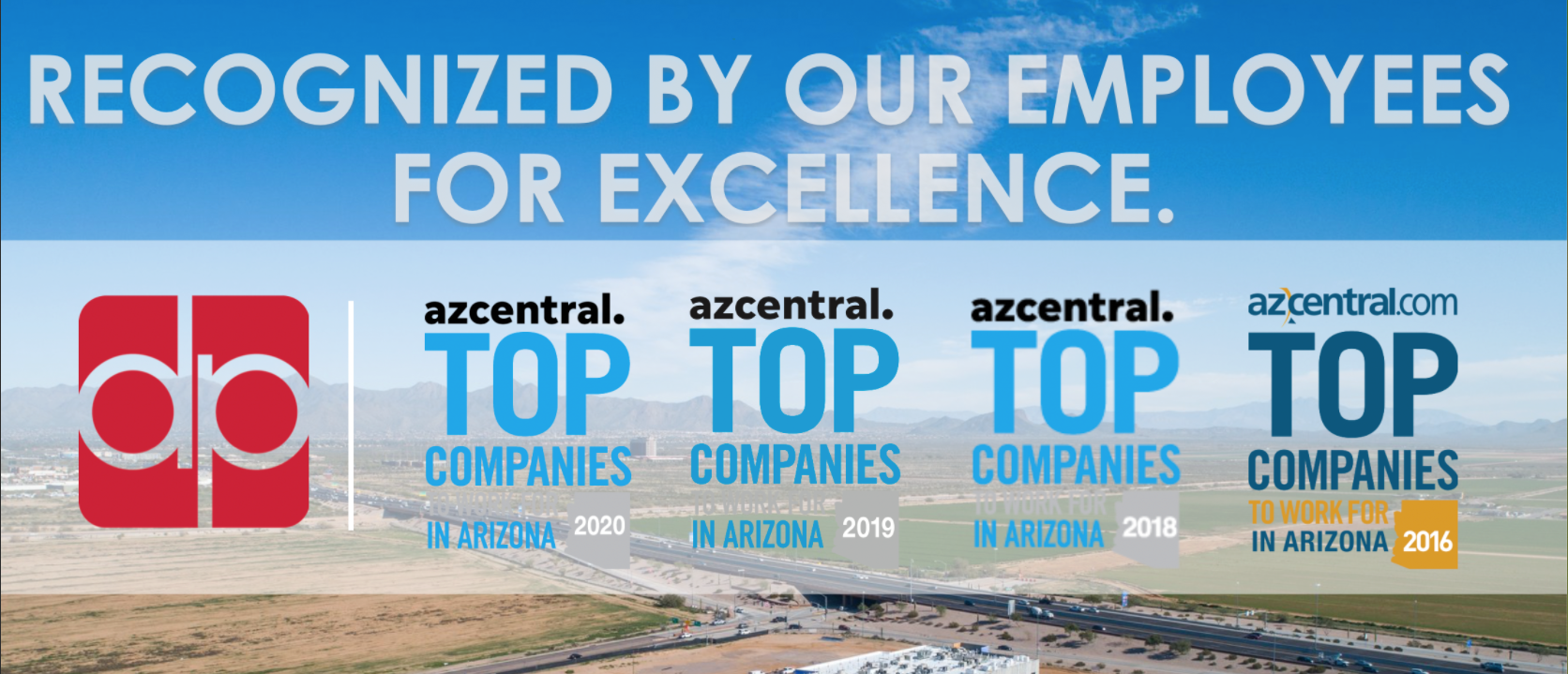 DP Electric is Now an Employee-Owned Company!
ELECTRICAL PREFABRICATION PROJECT MANAGER
JOB DESCRIPTION
Working closely with stakeholders, the Prefabrication Manager is responsible for being both a Subject Matter Expert and Advocate for all things pertaining to prefabrication. In this role, one will be working closely with team members at different levels in the organization to identify prefabrication opportunities that will maximize productivity and profitability. The Prefabrication Project Manager will oversee the Prefabrication Manager to ensure smooth execution of prefabrication shop operations. To excel in this position, one must be able to listen effectively and communicate appropriately based on their audience. Also, this leader is able to maintain a high degree of quality while being able to work through their team to meet productivity targets.
RESPONSIBILITIES:
Collaborate with Field Management, PM's and Estimating to establish prefabrication opportunities from project start.

Collaborate with Field and Project Management throughout the project life cycle to ensure the organization is using prefabrication in an efficient capacity

Performing quality control on all material that leaves the shop

Able to leverage kaizen or six sigma lean principles to identify opportunities for shop refinement.

Performing quality assurance on all material by ensuring that it consistently meets the needs of the project

Holds team accountable to OSHA and organizational safety standards

Able to meet tight deadlines and make decisions quickly with quality, safety and integrity in mind

Develop team for future opportunities that are in line with their chosen career path

Able to work both in an office and field environment
QUALIFICATIONS:
Experience in a prefabrication and office environment

Able to simultaneously handle multiple tasks

Able to begin projects with little to no direction

Able to coach and develop team to meet targets

Able to see how their departments work supports the organization as a whole

Able to proactively communicate needs to appropriate parties to ensure department runs smoothly

Knowledge of Bluebeam

Computer experience with basic functions and software

Has successfully run a range of different project sizes in the Mission Critical, Healthcare and Corporate Office Sectors
EXPERIENCE
Leadership: 5 years (Required)

Prefabrication: 5 year (Preferred)

Commercial Electrical: 10 years (Required)

Blueprint Reading, NEC, NFPA and OSHA Standards: 5 years (Preferred)

Training: 5 years (Preferred)
BENEFITS
Employee Stock Ownership Plan (Eligible after one year of service)

Medical Insurance - Four different medical plans to choose from

Dental Insurance - Three different dental plans to choose from

Vision Insurance

$25,000 Life Insurance Policy at no cost to employee

Additional Life Insurance opportunity

401(k) with company match

Paid Time Off

Continuing education through DP University

Tuition reimbursement through an accredited apprenticeship program

Profit sharing opportunity

Company fitness center

Competitive market driven compensation
Hiring is contingent upon successful completion of drug screen and background check. DP Electric Inc. is a drug free workplace. EOE.